TEDxBrussels takes place on 5 march 2018, with 'A Brave New World' as a central theme
First speakers confirmed
Wednesday, November 22, 2017 — The tenth edition of TEDxBrussels will take place on 5 March 2018 at the Bozar in Brussels. Central theme this year is 'A Brave New World', after Aldous Huxley's illustrious science fiction novel, in which he describes a future that is ruled through technology and rationalism, in which the state is omnipotent, social media control our lives, pornography is commercialized to the point that it has become mainstream, machines fly all around us, and corruption is the norm.

Which of Huxley's predictions, one might ask, have become reality 75 years later? Which have remained fiction? And, most importantly, which direction are we heading in for the next 75 years? These questions will be addressed by the speakers at the tenth edition of TEDxBrussels. The talks are focusing on three areas: technology, entertainment and design.
The goal of the famous TED conferences is to spread innovative and positive ideas that have the power to change the world. Every year, TEDxBrussels welcomes an elaborate panel of thinkers, researchers, entrepreneurs, inventors and artists that are eager to share their ideas with the public. Speakers are invited to share their story on the basis of their expertise, but their passions or the adventures they embarked on can also be the starting point for an inspiring TED talk. This year, "A Brave New World" is the common thread running through the presentations. TEDxBrussels has the honor of announcing a first series of confirmed speakers for the 2018 edition:

Petra De Sutter, senior full professor gynecology at Ghent University and head of the Reproductive Healthcare division of the Ghent University Hospital;

Alexander Bard, Swedish musician, producer and philosopher, renowned for his lectures on the social consequences of the interactive revolution;

Jochanan Eynikel, business philosopher and expert in people-centred entrepreneurship and future thinking at think tank ETION;

Damya Laoui, Algerian researcher at VUB, specialized in new immunotherapies for cancer, and recently named one of the Innovators Under 35 by MIT;

Erika Lust, Swedish director and producer of erotic movies, pioneer of the feminist pornography movement.
The speakers will share their inspiring views and ideas with approximately 1600 attendees at Bozar.
Practical information:
Do not miss this unique experience: tickets (linked to name, not transferable) are available from now via the website https://www.universe.com/events/tedxbrussels-2018-tickets-N981YX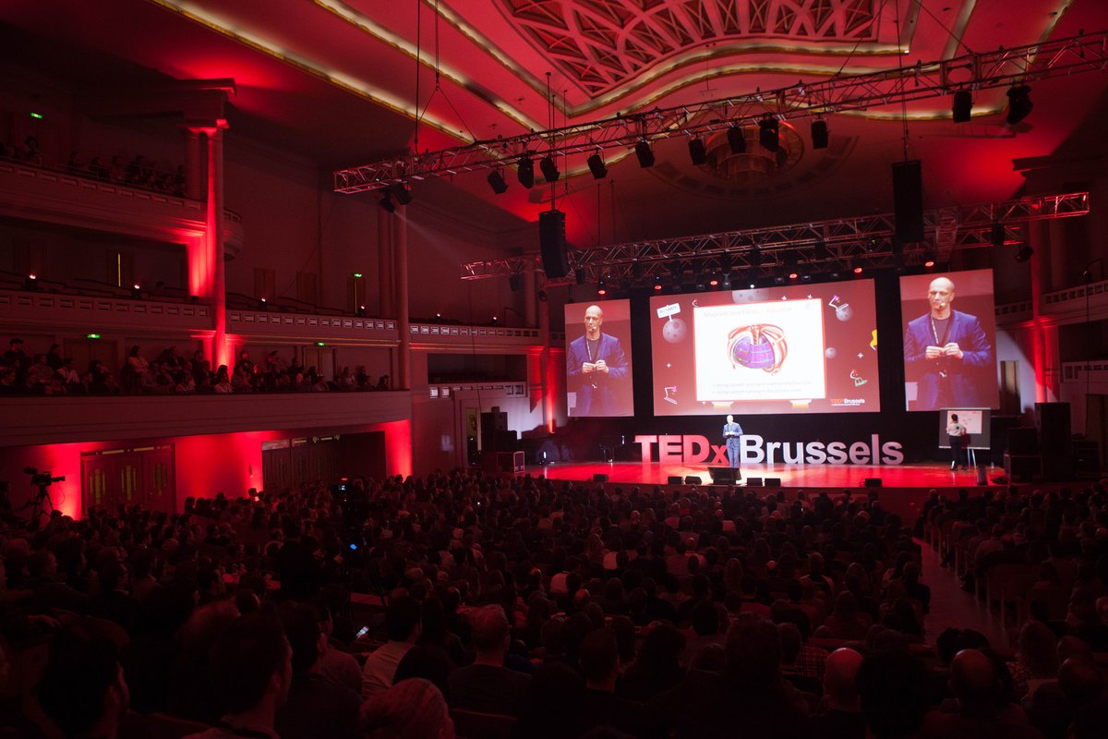 Contact us
Mathijs Debaene
Ketchum Brussel
Mathijs Debaene
Ketchum Brussel