TEDxBrussels announces complete line-up of speakers
Speakers will share their inspiring vision on 'A Brave New World'
Wednesday, February 7, 2018 — The full line-up of speakers for the ninth edition of TEDxBrussels, which will take place on 5 March 2018 at the Bozar in Brussels, has been confirmed. All speakers will be giving their vision on 'A Brave New World', the event's central theme for this year (after Aldous Huxley's illustrious science fiction novel). The presentations are grouped around three themes, following the TED acronym: Technology, Ethics & Communication, and Destination. Passionate experts and seasoned authorities in their respective fields will talk about what the future might bring according to them, in bite-size presentations of twelve minutes each.
Which of Huxley's predictions, one might ask, have become almost one century later? Which have remained fiction? And, most importantly, which direction are we heading in for the next century? These and other questions will be addressed by the speakers at the ninth edition of TEDxBrussels.
The goal of the famous TED conferences is to spread innovative and positive ideas that have the power to change the world. Every year, TEDxBrussels welcomes an elaborate panel of thinkers, researchers, entrepreneurs, inventors and artists that are eager to share their ideas with the public. Speakers are invited to share their story on the basis of their expertise, but their passions or the adventures they embarked on can also be the starting point for an inspiring TED talk. This year, "A Brave New World" is the common thread running through the presentations. TEDxBrussels has the honor of announcing its full line-up for the 2018 edition, centered around the themes of Technology, Ethics & Communication and Destination.
For more information, please head over to http://www.tedxbrussels.eu/.
Further down below the page, you can download an annex with the full list of speakers.
Practical information:
Do not miss this unique experience: tickets (linked to name, not transferable) are available via the website https://www.universe.com/events/tedxbrussels-2018-tickets-N981YX
For security reasons, no access will be possible without a nominative ticket. A limited number of journalists, interested to attend, can obtain a free ticket through the press contacts (Mathijs.debaene@ketchum.com or barbara.malengreaux@gmail.com).
The speakers will share their inspiring views and ideas with approximately 1600 attendees at Bozar. See details on speakers attached below.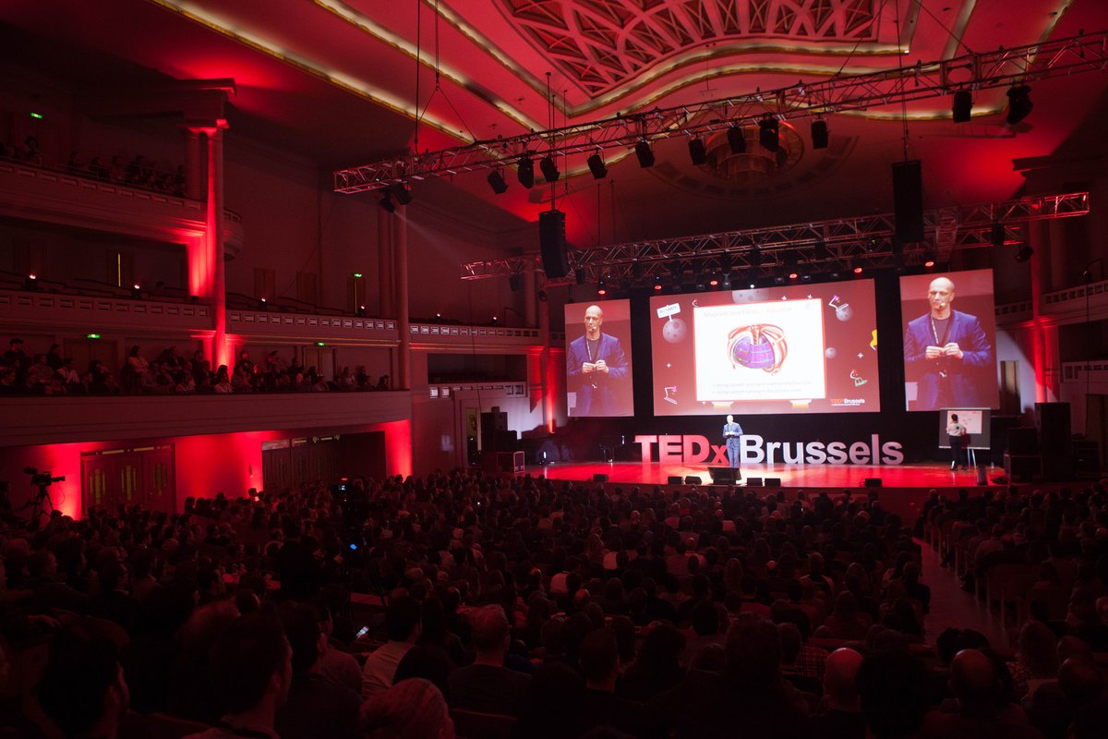 Contact us
barbara.malengreaux@gmail.com
Mathijs Debaene
Ketchum Brussel
Mathijs Debaene
Ketchum Brussel